gcsescience.com 20 gcsescience.com
Negative Ions - Sulfite.
Sulfite (SO32-) ions can be identified using
dilute hydrochloric acid. Sulfur dioxide gas is given off
which can be identified with the usual test.
For example
zinc sulfite + hydrochloric acid

 zinc chloride + sulfur dioxide + water
ZnSO3(aq)   +   2HCl(aq)   

    ZnCl2(aq)   +       SO2(g)  +   H2O(l)

In general
sulfite     +        acid      

   sulfur dioxide    +    water
SO32-(aq)    +   2H+(aq)    

       SO2(g)      +       H2O(l)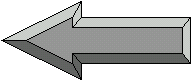 Links         Water         Revision Questions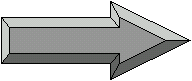 gcsescience.com      The Periodic Table      Index      Water Quiz      gcsescience.com
Home GCSE Chemistry GCSE Physics
Copyright © 2015 gcsescience.com. All Rights Reserved.