Specifications
The gcsescience.com site contains material covering most of the UK
Physics specifications for GCSE Core science and Additional science.
A specification is a list of topics which might come up in your exam.
Different specifications are published by different examination boards.
You can get a copy of the right specifications from the examination board
or from your science teacher. This is important! Don't be afraid to ask.
Most specifications cover the same sort of material but there are differences.
Below are links to the examination board websites.
Wales - WJEC Northern Ireland - CCEA
Scotland - SQA - the GCSE equivalent is called Standard Grade.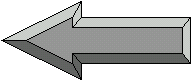 Physics Quizzes        Revision Questions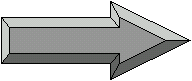 gcsescience.com              GCSE Physics              Index              gcsescience.com
Copyright © 2015 gcsescience.com. All Rights Reserved.