Catalysts used for the Decomposition of Hydrogen Peroxide.
At room temperature hydrogen peroxide decomposes very slowly.
The presence of a catalyst may cause it to decompose quickly.
hydrogen peroxide  

    oxygen   +   water.
     2H2O2(aq)         

         O2(g)   +   2H2O(l)
The rate of the reaction can be followed
by recording the volume of oxygen produced
(you must know a test for oxygen).
The catalyst used is Manganese(IV) oxide - MnO2(s)
Using more catalyst will show an increase in reaction rate.
This is because more catalyst will have a
greater surface area for the reaction to take place.
The reaction can be performed using different catalysts to
compare how well each catalyst works for the same reaction.
A fair test must use the same amount of each catalyst.
As you can see from the graph, Manganese(IV) oxide (MnO2(s))
is the best catalyst for this reaction.
The gradient of the plot is greater (steeper) than the other two.
Copper(II) oxide (CuO(s)) is not as good as manganese(IV) oxide
but is better than zinc oxide (ZnO(s)).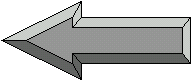 Rates of Reaction    Catalysts and Energy    Search    Questions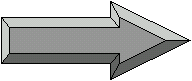 gcsescience.com   Contents    The Periodic Table    Index    Quizzes   gcsescience.com
Copyright © 2012 Dr. Colin France. All Rights Reserved.