Carboxylic Acids - Reaction with Alcohols - Esters.
What is an Ester?
When a carboxylic acid reacts with an alcohol in the presence
of concentrated sulfuric acid, an ester is formed.
Concentrated sulfuric acid is a catalyst for this reaction.
Below are links to the reactions of carboxylic acids and alcohols.
Click on the name of the ester to see the reaction. If you
want to react ethanol with ethanoic acid click on ethyl ethanoate.
An ester is a sweet smelling substance.
Some esters are used as food flavourings
(for example in pear drop sweets).
Other esters are used as fragrances or perfumes.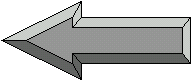 Links         Esters          Revision Questions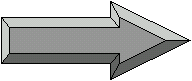 gcsescience.com     Contents     The Periodic Table     Index     Quizzes    gcsescience.com
Copyright © 2013 Dr. Colin France. All Rights Reserved.