gcsescience.com 62 gcsescience.com
A Summary of the Properties and Uses of Polymers.
The table below shows the properties and uses of some polymers.
The properties of a polymer can be changed in a number of ways.
Name
Properties
Uses
Poly(ethene)
(PE)
Cheap, strong,
waterproof,
easily moulded.
Film wrapping,
carrier bags,
bottles, kitchenware,
shrink-wrap.
Poly(ethenol)
(PVOH)
Polyvinyl Alcohol
Water soluble,
can make slime.
Laundry bags
for
hospitals.
Poly(propene)
(PP)
Tough, hard, strong,
can be moulded.
Ropes, Thinsulate,
carpets,
crates, furniture.
Poly(phenylethene)
(PS)
Polystyrene
Strong, brittle,
strength at low
temperature.
Containers, toys,
fridge parts.
Foam used for
packing and insulation.
Poly(tetrafluorothene)
(PTFE)
Teflon
Unreactive, slippery,
shiny.
Non-stick pans,
Waterproof clothing,
Other Uses.
Poly(chloroethene)
(PVC)
Polyvinyl Chloride
Cheap, flexible,
good insulator.
Wellington boots,
raincoats, drain pipes,
window frames,
electrical equipment,
wire insulation,
shrink-wrap.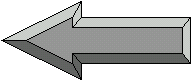 Links        Polymers        Revision Questions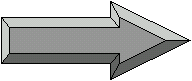 gcsescience.com     The Periodic Table      Index      Polymers Quiz    gcsescience.com
Home GCSE Chemistry GCSE Physics
Copyright © 2015 gcsescience.com. All Rights Reserved.